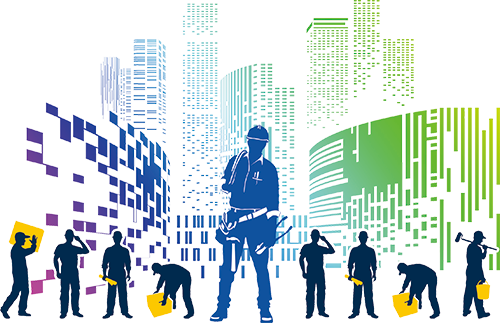 Service purpose:
To continuously meet the needs of customers is our persistent pursuit; First, uphold the goodwill, secondly marketing high-quality products, the customer's troubles to zero.
Service view:
Focus on customers, focus on the market and technology as the core; Respect customers, understand customers and care for customers; Mistakes are due to us,
It is our urgent duty to serve you; Our after-sales service goal: towards zero service.
Service criteria:
1. Provide technical support in the field of product application. (1) product technical problem solution 2, construction installation guide, material budget
2. Responsible for customer information processing. (1. Customer consultation information processing 2, customer satisfaction survey)
3. Conduct company project quality tracking and information feedback.
4. Set up customer files and input customer files into the company database.
5. Provide technical training for customers' operation and maintenance management personnel to understand the basic knowledge of equipment maintenance of the company, master operational skills, and ensure the normal operation of the system.
Vi. Provide free maintenance to customers during the warranty period.
Vii. After the expiration of the free warranty period, sign the maintenance contract with the user.
8. Make regular return visit, understand and record the operation status of the equipment, and fill in the user's return card archive on the date of the system's opening.